Friday, February 10, 2012
The book signing last night was a blast! thank you to all who showed up, and stopped by my table. I'll post pictures here as soon as I download them from my camera, but you can always go to my facebook page if you want to see the ones I posted there.
Here is the direct link to the hop:
http://samsawesomness.blogspot.com/2012/01/small-press-treasures-blog-hop-giveaway.html?spref=tw
Coming up, I'll be participating in this blog hop: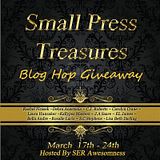 which is hosted by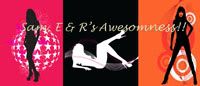 there will be lots of fun to be had by all!